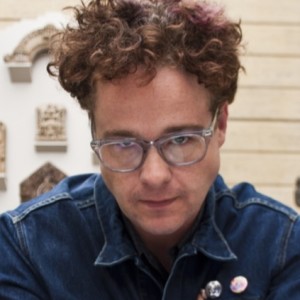 Wednesday Sep 01, 2021
Harvey Danger - Little by Little (A deep dive with the artist Sean Nelson) (2005)
For his next pick of an album that has "been around awhile," Trevor selects Harvey Danger's third and final album, "Little by Little." Shane and Trevor are fortunate to have lead singer and talented writer Sean Nelson along for the track-by-track deep dive of this amazing album, a favorite of Trevor's since he first heard it in college and remains so today. If you only know Harvey Danger by their hit song "Flagpole Sitta" from the late 90's, you truly missed out on one of the most underrated bands from that era. Sean details the origin of the band, their disoriented quick rise to international fame, and reveals the history of what transpired between each of their albums. They also discuss the decision to release this album for free online, which was truly a cutting edge decision in 2005 (Radiohead may or may not have copied them), and the eventual decision that Harvey Danger had reached its finish line. Sean was incredibly generous with his time and shed valuable insight on lyrics Trevor had been pouring over for more than a decade...murdering his time in cold blood.  


________________________________________________________________________________________________
HOW TO CONNECT WITH ALBUM DIVERS:
*You can submit your questions or comments about this episode or anything else on your mind here via our text line at:
(502) 792-8080
*Leave us an audio message here:
https://www.speakpipe.com/AlbumDivers
We promise to respond and may even feature your thoughts on a future episode. 
*Follow us on Facebook and Instagram at Album Divers
*Email us at Albumdiverspodcast@gmail.com
*Please subscribe and review wherever you get your podcasts!
Comments (0)
To leave or reply to comments, please download free Podbean or